HOW TO NOT GET RIPPED OFF Stoner Tips
How to Not Get Ripped Off at the Cosmetics Counter
We love New York department stores. We enjoy the windows during the holidays and the abundance of luxurious clothes, purses, makeup products and shoes (the shoes!). But what we dislike the most about department stores are the aggressive cosmetics counter people. Every time we walk into department store we're accosted by a bevy of perfectly manicured people asking if we want to try the newest this or that.
It's vaguely reminiscent of a Mexican border market, complete with children hawking Chiclets and vendors plying ponchos, blankets, and dolls.
So how to survive when you need to pick up Chanel or some other beauty product not sold in Sephora or at your local drugstore? There are a few commandments you should know...
No.1: Know Thy Cosmetic Salesperson
No matter where you shop, whether it's at a department store or Sephora, the salesperson's goal is to sell you 100s of dollars worth of product you didn't know you needed, according to Cara Phillips, in her Newsweek article Six Ugly Secrets of the Cosmetic Counter. Phillips worked 7 years at New York before getting her degree and starting her journalism career.
What you're told at the counter is usually a lot of marketing mumbo-jumbo, so keep that in mind. Many makeup artists receive sales training, but actually don't know a lot about ingredients or how they really work, says Phillips.
But not all salespeople are cold-blooded. I can usually spot the people who are only interested in making a sale. When I need to buy something at a department store, I feel out the salespeople and give my business to the ones I develop a rapport with. Feel free to tell someone you don't trust that you're "just looking," said Allison Elliott, a makeup artist in NYC, who was interviewed for .
To get you to buy these products, a salesperson may try to get you in a chair. You may be told about a new product or asked to try a bit of eyeliner. The salesperson may suggest you sit down for a quick try. As she's doing that eyeliner, she'll ask you about your job and next thing you know it's 15 minutes and 15 products later and she's handing you a mirror to look at your brand new face. Cost of all those products if you're guilted into buying them: $$$.
You may feel like you made a best friend, but remember, these salespeople are trained to make new best friends every single day.
Rule No. 2: Avoid Rush-Hour Cosmetics Counter Traffic
Weekends and after work are the busiest time for a cosmetics counter. If you really want to try a new eyeshadow shade, avoid the long lines and waits by going during off-times. According to Elliott in , the least busy times are Mondays and Tuesdays and weekdays between 2 p.m. and 4 p.m.
Rule No. 3: Know How Much You Expect to Spend Before You Approach
As a beauty editor eager to try new products, I'm a sucker for a tough-sell salesperson in a lab coat who seems to know what she's talking about (Phillips says people wear lab coats because they create an aura of expertise).
When I go to , I'm no-nonsense and I walk straight to the counters, ask for my products and then get out of there. Sometimes I make small talk and drop the beauty editor thing, which leads to being shown new stuff without the expectation that I'll buy it (everyone knows beauty writers get free stuff all the time).
If you set yourself a budget for the makeup counter, you'll guarantee you won't walk out with a bunch of products you didn't expect to buy.
No. 3: Keep the Self-Deprecation to Yourself
If you don't know a thing about makeup or skincare products, be careful what you admit to. If you tell the wrong salesperson you don't know anything about retinoids, you could become a target for a hard-sell, says Elliott in Allure.
No. 4: Know How to Safely Test Products
The cosmetic counters at Sephora and major department stores can be teeming with bacteria.
To protect yourself from the bad stuff (think pink eye and herpes), play by these general rules:
Products in powder form (eyeshadows, blushes, pressed powders) are least likely to contain contaminants. Scratch off powder to get to a bottom layer if need be, but be polite about it.
Avoid testing lip gloss. For lipstick, take a Q-tip and rub it along the base of the stick.
Test liquid liners and pencils on your hand, not your eyes.
Never, ever test mascara at a counter, even with the freebie applicators.
Test concealer and foundations on your neck.
Many department stores, including Sephora, offer generous return policies if a product you tried doesn't end up to your liking. Always ask if you aren't 100 percent sure about a purchase. And keep this in mind if you feel you got suckered into a big purchase you weren't expecting.
No. 5: That Department Store Product Has a Drugstore Sister
When you shop at a fancy department store, one thing to keep in mind is that there just might be a drugstore equivalent to that fancy department store lotion, cream or powder.
According to former magazine publisher and beauty editor Andrea Q. Robinson in her book, Toss the Gloss, "Major beauty corporations own or license several brands in a wide range of price points." For example, The L'Oreal Group owns Maybelline, L'Oreal Paris, and Lancome. Procter and Gamble own CoverGirl, Max Factor, and SK-II. The Estee Lauder Companies own Bobbi Brown, Clinique, La Mer, MAC, Estee Lauder (of course) and Smashbox.
What does this mean? Well, it means that these companies typically have one research lab that develops makeup, hair and skin care ingredients that the company then uses across its many brands from luxury to drugstore. The main difference many times in the price is packaging, says Robinson.
So before you buy that miracle cream or that eyeshadow, consider the source. Perhaps you can find just as good a product at your local Rite-Aid for less.
No. 6: Thou Shalt Buy at Least 2 Items
If you schedule a makeup appointment with a makeup artist, expect to pay on up for the consultation/makeover.
Keep in mind that many counters offer free makeovers. You don't have to buy something if you only try an item or two at a counter, but for a full makeover the unspoken rule, according to Phillips, is that you're expected to buy a couple items. If you don't, you risk making an enemy out of that new best friend of yours. Remember, she or he works on commission and not buying something is the equivalent of leaving no tip for a waitress on a 0 tab.
Video: How to buy a car without getting ripped off (Marketplace)
How to Not Get Ripped Off at the Cosmetics Counter images
2019 year - How to Not Get Ripped Off at the Cosmetics Counter pictures
How to Not Get Ripped Off at the Cosmetics Counter forecasting photo
How to Not Get Ripped Off at the Cosmetics Counter pics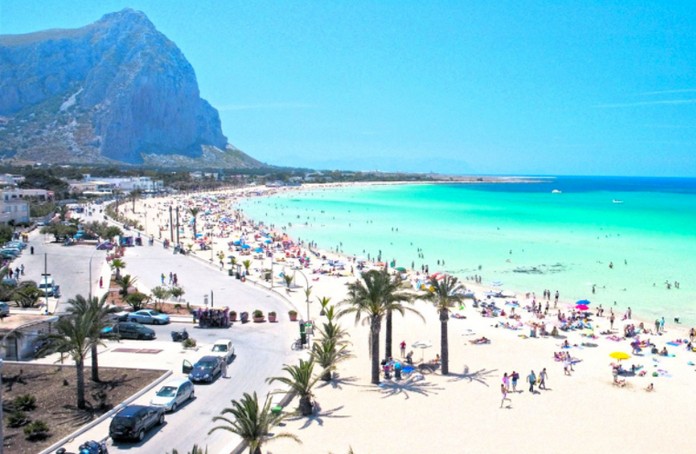 How to Not Get Ripped Off at the Cosmetics Counter new images
pics How to Not Get Ripped Off at the Cosmetics Counter
Watch How to Not Get Ripped Off at the Cosmetics Counter video
Forum on this topic: How to Not Get Ripped Off at , how-to-not-get-ripped-off-at/ , how-to-not-get-ripped-off-at/
Related News
Mexican tuna, rice and avocado salad
25 Ways to Wear Pink This Summer—Without Looking Like Your 5-Year-OldSelf
Types of Push Up and Padded Bras
How to Sell Door to Door Products when Youre Shy
A Trichologist Breaks Down the Basics of Hair Thinning and How to AvoidIt
12 DIY Chocolate Beauty Recipes For Every Sweet Tooth
How to Make an Ice Cream Sundae
The Simple Diet Change That Helped One Woman Get Her Diabetes Under Control
How to Prevent Chronic UTIs in Diabetics
How to Be Older Than Your Age
50 Classy Beard Styles For Men – Sophisticated Facial Hair Ideas
The Return Of The Chelsea Boot
How to Become a Foster Parent when Single
Date: 11.12.2018, 06:17 / Views: 44465
---