FOREST FAIRY MAKEUP TUTORIAL / HALLOWEEN
Smokey Eyes
They just never go out of style. Bringing out the best of your features, the windows to your soul, this particular look can be paired with either nude or bright red lipstick. Slick back your hair let your eyes do the talking with the nude lips, as created by Diane Kendal and Guido Palau at the Roberto Cavalli show, or tone down the dark smudge and add the bright red to really have you stand out in the crowd.
Berry Lips
Whether you're adding fangs to the look or no, red lips add just the right amount of glamour to bewitch even the most unaffected of individuals, male or female. Make it blood-red to have that mysteriously evil effect or brighten it up to draw the gaze of every bystander to the full effect and get your point across without having to raise your voice. A whisper escaping red lips shall do the trick just fine.
Paler than Pale
If you are naturally quite pale, you need not even try to get this finish right. You are ready to go out with just a touch of berry-hued colour to your lips, applied lightly at the center, giving you an otherworldly feel. Halloween is the same as All Hallow's Eve and most certainly the night where the dead and the living are able to communicate freely. You will be but a phantom in the night, finding the balance between worlds and speaking to those in both realms, fitting right in.
Add the Shine
Normally we try to clean away the shine on our skin, adding cosmetic product after cosmetic product to achieve the perfect matte look. This Halloween, we dare you to take a different route and let the shine stay. Actually, it would be even better if you added to it, giving yourself a "sweaty" look if you may. This was the look we discovered at Marni. You may also add your hair in the mix, giving it a slightly unclean shine for better effect.
No More Brows
For a while now, the thicker, bushier brow was quite the highlight of the runway, but it has since been replaced with pencil thin or simply nearly non-existent bleached brows which change the face immensely. Can you imagine walking around with bleached brows and heavy eye makeup? That might add quite a thrill to your Halloween style, given the shocked stares you may encounter. Worried about getting rid of those lovely brows of yours? Check out the fashion trend Givenchy aimed at when they were bleached until invisible.
Photos courtesy of Vogue UK
Don't Miss: Half Glam/ Half Zombie Halloween Makeup Tutorial
Catwoman Makeup Tutorial For Halloween
The famous horrific holiday of the year, Halloween has been given a new significance to recently. It's no longer a trick-or-treat holiday for children only, since it's yet another chance for our favorite celebrities, It girls and all the glam and sassy fashionisers in the world to get a new creative makeover that will show off their unique and bright personalities to the world.
While going for the trendiest images of that particular year or trying to invent fresh and original characters is the first step to creating outstanding Halloween looks, you can never err embracing the classics and doing this in your own unique way. Zombie is one of the most popular images that never get outdated, especially when so many movies come out frequently picturing those vivified corpses hunting for the survivors.
To give a modern twist to your look, you can match Zombie motifs with some glam makeup, this way managing to show off your beauty while still looking creepy. Thishalf glam/ half zombie Halloween makeup tutorialis the right thing for you, if you want to seduce and to scare simultaneously at this great party!
How To Do Half Glam/ Half Zombie Halloween Makeup
Not all zombies are brainless creatures: you can actually be one glam lady, who knows how to look mysterious and cool. While "designing" the perfect clothes for a Zombie is extremely easy, as you can wear anything torn, old and super-dirty with some blood stains on, it's actually makeup that does make you look a true zombie.
Only creating the effect of a pale complexion that will make you look dead isn't enough, as a Halloween zombie is expected to have some big festering wounds protruding through the skin bones that pop out instantly. Combining this with a glam makeup will create the ideal balance between the beast and the beauty, the dead and the super-sexy, making you stand out even on this uber-imaginative and colorful day!
So to recreate this awe-inspiring Halloween look, here is what products you need to get and what you need to do:
• Makeup base, foundation, concealer
• Blush
• White face paint
• Eyebrow kit
• Eyeshadows in browns, black, purple, yellow and shimmery gold
• Black eyeliner
• Black eye pencil
• Black mascara
• False eyelashes
• Dark red lipstick
• Lash glue
• Thread and tissue paper
• Makeup brushes
Step 1:Start on a clean face, applying the makeup base and then going for the foundation, creating the effect of the perfect complexion. Contour only one part of your face with a blush.
Step 2:Perfectly contour only one of your eyebrows, the one appearing on the part of your face that you have used a blush on (Anastasia Beverly Hills Dipbrow Pomade in Ebony).
Step 3:Continue working on the "glam" part of your ways, focusing on your eye now. Blend a soft brown eyeshadow on the crease (Thunderhead from Sigma Smoke Screen Palette) using a blending brush (we have used the Sigma E38 Diffused Crease Brush). Apply a black eyeshadow to the socket (Almost Jet from the same palette) using a smaller blending brush. Next, using an ordinary eyeshadow brush, apply a chocolate brown eyeshadow all over your lid (Atmosphere from the same palette).
Step 4:Apply the same chocolate brown color to your lower lid and blend it with a small blending brush. Put some glittery golden pigment to the inner corner of your eye (Sigma Loose Shimmer Gilded).
Step 5:Apply black eyeliner to your upper lid and the waterline (Inglot AMC Gel Eyeliner). Next, apply a few coats of black mascara and go for false eyelashes for the totally charming glam effect. To finish the glam part of your Halloween makeup, apply a dark red lipstick (Sleek True Colour Lipstick in Cherry Boom).
Step 6:So we have reached the creepy and the most artistic part of this makeup. Using a black eye pencil draw a line on your face from the top of your forehead up to the jaw line, splitting the face in two halves. Now, apply some white face paint on the zombified part of your face using a stippling brush.
Step 7:Mix some black and purple eyeshadows and apply the color your get under your clumsily lined eyebrow and all around your eye to create some deep dark circles with a bruise effect. You can also use this color mixture randomly on some more spots on this part of your face, like on the forehead.
Step 8:Apply some lash glue on the black line your have drawn on your face and let it dry a little. Put a thin tissue paper on the glued surface and slightly wet it with a wet brush. Next, apply some more lash glue over this, let it dry and go for one more layer of a wet tissue. You need to repeat this process a couple of times to give some texture to this part of your face.
Step 9:As the glued wet tissue papers slightly dry on your face, apply some concealer on the wound. Now, using scissors cut the middle of this portion of a fake skin. Apply some black eyeshadow in to the cut.
Step 10:Apply some purple, brown and yellow eyeshadows on the edges of the wound to give a more realistic look to it. Now, apply a true red lipstick on the inside of the cut.
Step 11:Using a lip brush carefully apply the red lipstick on the edges of the wound, as well as on the bruised forehead and the under-eye section. Tap the surface of the bruises with your fingers to make them look more authentic.
Step 12:Cut small threads, preferably in the white shade to make them pop on the background of the red wound, and stick them over the wound to create the effect of the "sewn in" stitches.
Your ideal combination of the glam and zombie makeup looks is ready to charm and deter everyone around you enjoying this eerie holiday!
Makeup by Evelina Paunescu for Fashionisers.com
Don't Miss: Lady Gaga Inspired Halloween Skull Makeup Tutorial
Creepy Doll Makeup Tutorial For Halloween
Ever dreamt to resemble one of those uber-spooky and creepy characters from your favorite horror movie, dressing up in a strange costume and spending a crazy night with your friends, forgetting about good manners and behaviour and doing stupid things with complete impunity? Well, the terrifically funny Halloween is exactly for you and what you need to do now is determine your unique costume and look for this much-anticipated holiday.
Some of the most traditional Halloween scary images include those of a witch, a zombie, a vampire or a skeleton. Since makeup plays the most important role in your dramatic makeover, we want to teach you now how to do a Halloween skeleton makeup look with a modern spin. Inspired from the uber-successful and popular "Born This Way" music video of Lady Gaga, thisHalloween skull makeup tutorialwill help you embrace your darkest side, scaring everyone around as you make an appearance at the party!
How To Do Lady Gaga Inspired Halloween Skull Makeup
Unlike everyday makeup looks,Halloween makeuprequires more profound makeup skills, however, if you are a beginner, you should know that practice makes perfect. So make sure you practice creating this look prior to the big day to make sure the outcome is just as flawless as you expect it to be! Here are all the necessary products and tools for doing this skeleton makeup:
• White face paint
• An Intense white watercolor
• Black makeup base
• Black eye pencil
• Black eyeliner
• Black and gray eyeshadows
• Makeup brushes
Step 1:So naturally you should start doing your Halloween skull makeup from your face. Make sure you carefully cleanse your face and apply some tonic or lotion to remove any grease. Now, start to whiten your entire face, applying some white face paint and blending it well using a makeup brush. You need to cover all your face with this white shade, including your lips.
Step 2:Using the black eye pencil outline the skeleton eye (NYX Jumbo Pencil in Black), and then fill it in with an intense black eyeshadow, blending it all well.
Step 3:Draw some small curved lines above the brow line at both the ends of the eyebrows using the same eye pencil. Now, apply a more intense white shade between the two drawn lines to highlight the area and make it pop (Make-Up Atelier Paris Watercolor in White).
Step 4:Draw semicircles on both the temples with the black eye pencil. Fill them in with black eyeshadow, blending it all with some gray color in the middle the way that the edges appear darker. Create a shadow between the outer edges of the eyes and those semicircles using the same brush without adding any more product.
Step 5:Using black eyeliner, draw two small parallel lines from the center of your nose down, making sure the second one is a little bit lower than the other one. Next, crisscross the lines, which will create the ideal bone shape on your nose. Then you need to sweep around the sides of the nose. Now, fill in that area with a black makeup base and then apply a black eyeshadow over this.
Step 6:Take the same black eye pencil and draw the outline of the cheekbones and the jaw as shown in the photos. Fill in the spaces between the lines with black eyshadow or black face paint.
Step 7:Moving to the mouth, take the black eye pencil and start drawing the teeth. First you need to draw a long thin horizontal line towards your earlobes crossing both the edges of your mouth. Separate that big horizontal line in two halves and start drawing small parallel vertical lines crossing it, trying to create the teeth. You need to draw the same number of lines on both the sides, making sure you make the "teeth" look symmetrical.
Step 8:Start blending the teeth lines with a thin brush and some black eyeshadow. Fill in the spaces between the lines with the same pigmented white watercolor you used for the top part of your brows. Then try to join the edges of the lines on the top and the bottom.
Step 9:Apply black eyeshadow between the cheekbones and the teeth and blend it gently. Create some black shadows on the cheekbones and the area under the eyes and around the nose to give some dimension to the look and to make your skeleton makeup look more realistic.
Step 10:As a final step, apply some black eyeshadow around your hairline and blend it well. Finally, sculpt your neck slightly with the same white and black face paints. As an optional step, you can also go for some white contact lenses to make your look way more dramatic and eerily beautiful!
Attention!!!Our advice is not to go out wearing this makeup on a daily basis, but rather master the techniques of perfecting the look for the spooky Halloween only!
Makeup by Evelina Paunescu for Fashionisers.com
Don't Miss: Creepy Doll Makeup Tutorial For Halloween
Monster High Makeup Tutorial For Halloween
Mother Nature/ Nymph Halloween Makeup Tutorial
Halloween is the perfect occasion for being a real queen or a goddess, showing off all your charm, charisma and strong personality through a carefully chosen costume and a specialHalloween makeupthat will make you unrecognizable. And who said that Halloween is all about spooky looks? Why not give yourself a complete makeover, while still looking fabulous and sultry, making all the girls around envious and winning the hearts and all the attention of the guys at the party? Our gorgeousGreek Golden Goddess makeup tutorial for Halloweenis the perfect fit for you, if you aim to turn yourself into the ultimate queen of the party and have some fun trying glam golden hues that are so timeless and chic! So have a nosey at the steps and discover the recipe to being a true goddess!
How to Do Greek Golden Goddess Makeup for Halloween
What you need to have in order to recreate this look is:
• Makeup base, foundation, concealer
• A dark matte bronzer to match the golden accents
• A gold pigment
• Eyebrow kit
• Metallic gold eyeliner
• Decorative pearls
• Eye primer
• Eyeshadows in black, brown and gold
• Black eyeliner
• Black mascara
• Dark mauve lipstick
• Lash glue
• Gold foil
• Makeup brushes
Step 1:Start on a clean face, applying the makeup base and going for the ideal foundation tone for you. You can pick one in a slightly darker shade in order to create the effect of the perfect tanned skin that will look amazing in combination with the golden accents. Contour your face using a dark matte bronzer and as a blush apply a gold pigment (Liquid Gold Pigment from Makeup Geek).
Step 2:Shape your eyebrows using your favorite brow kit (ABH Dipbrow Pomade in Ebony). Next, using metallic gold eyeliner line the upper side of your brows. Gently apply the same golden eyeliner to your brows using a spooly brush.
Step 3:Stick some decorative pearls (different sizes) on your skin above the eyebrows using a lash glue. Start from the biggest pearls and gradually make your way with the smaller options.
Step 4:Prime your lids (Too Faced Shadow Insurance). Then, apply a black eyeshadow on the outer V of the eye, creating a soft and not so clearly defined wing (Black Diamond from ABH Lavish Palette).
Step 5:Define the crease using a brown eyeshadow (Truffle from the same palette). Apply a true gold pigment to the mobile lid (Liquid Gold Pigment from Makeup Geek).
Step 6:Apply black eyeliner to your upper lid and to your waterline (Inglot AMC Gel Eyeliner). Highlight your lower lid blending the same black and brown eyeshadows that you have used on the upper one.
Step 7:Apply the same gold pigment to the inner part of your lower lid. Next, using gold eyeliner draw a thin line under the black eyeliner you have applied on your waterline. You can also dust the lower lashes with the same golden eyeliner.
Step 8:Apply black mascara. Don't forget about false eyelashes for a more eye-catching look (Iconic from House of Lashes). Using the same golden eyeliner, make some dots on the outer part of the eye.
Step 9:Stick some gold foil to your forehead using some lash glue.
Step 10:Apply a dark mauve lipstick. Define the central part of your lips with the same golden pigment you have used on the eyes.
Last but not least, you can leave your hair loose and effortless and use some golden hair accessories to give the ideal Greek twist to your look. Also beware of an overload of attention, as your Greek Golden Goddess Halloween makeup is sure to land you in the spotlight instantly!
Makeup by Evelina Paunescu for Fashionisers.com
Don't Miss: Mother Nature/ Nymph Halloween Makeup Tutorial
Catwoman Makeup Tutorial For Halloween
Monster High Makeup Tutorial For Halloween
Soon Halloween will knock at your door with all its terror and haunting fantasies and it's definitely high time to think about your spectacular Halloween makeup and unique costume! The best thing about the trick-or-treat holiday is that this is the only day of the year, when you can set your wildest makeup fantasies free and go out to the street resembling a wicked witch, a famous cartoon hero or a character escaped from your most horrific nightmares! And hell yes, we do love every little bit about these art-infused makeup imaginations, since they definitely color our lives and inject a high dose of excitement into the gloomy fall days! In case you seem to no longer have any bright Halloween makeup ideas, have a nosey at our coolestCatwoman makeup tutorial for Halloween!
How to Do Catwoman Halloween Makeup
To be a sexy cat woman this Halloween, you'll need the following makeup products and tools:
• Foundation, concealer
• Eyebrow kit
• Eye pencils in light brown and black
• Black cream eyeshadow
• Eyeshadows in black, brownish purple, brown and orange
• Black eyeliner and white cream eyeshadow
• Black mascara
• False eyelashes
• Red lipstick and lip liner
• Makeup brushes

For an easy and less time-consuming Catwoman makeup look, you can simply pick a black mask and wear it, after you are done with the primary makeup look. However, let's agree that drawing and painting it all on your own leads to perfection and a wow-worthy result! So here are the steps of the Catwoman Halloween makeup tutorial!
Step 1:Like in the case of any ordinary makeup look, here too you should start from the base, that is your face. Wash your face gently, apply a toner and go for the makeup base. Apply the right foundation according to your skin type and tone and sculpt your face with bronzer and blush.
Step 2:Contour your eyebrows and highlight the brow line.
Step 3:Using a light brown eye pencil draw the cat eye around your eyes. Next, with a black eye pencil draw the contour of the mask. Fill the mask in with the same pencil. Using black eyeliner, contour the edges of the mask, making them sharp and perfect. Now, set the color with a black eyeshadow. Then, blend the lines with the same black eyeshadow to your forehead above each eye.
Step 4:Apply a black cream eyeshadow to your lids. Next, apply a black and a brown/purple eyeshadow to the crease. Blend the colors with a warm brown shade and then with an orange eyeshadow. Now, apply a black cream eyeshadow to the lower lid and then a brown/purple color, blending the shades together, just as you did with your upper lid.

Step 5:Apply black eyeliner and wing it to the inner corner of your eyes. Emphasize your waterline with a white cream eyeshadow.
Step 6:Apply black mascara and false eyelashes for a sultry look.
Step 7:Contour your lips with a true red lip liner. Apply a dark red lipstick. Finish off your lip makeup with a translucent powder for a completely matte effect!
So your stunning Catwoman Halloween makeup is ready! You can wear cat ears for a high impact and don't forget to say meow…
Makeup by Evelina Paunescu for Fashionisers.com
AlthoughHalloween makeupis principally to scare people and surprise everyone with your unnatural, unrecognizable, but also spooky look, fashionisers, who can never imagine themselves unflattering, can opt for more feminine looks instead. It's equally creative to be a forest fairy on this day or a glam vampire. Today, we present the gorgeousMother Nature/ nymph Halloween makeup tutorialfor an absolutely breathtaking makeover for the fun holiday to come! Feel divine on this day and stand out at the party with your fabulous nature-inspired look that will draw all eyes on you!
How to Do Mother Earth/ Nymph Halloween Makeup
To create this delicate nymph Halloween look, you'll need to have the following products at hand:
• Foundation, concealer
• Eyebrow pencil
• Eye primer and a base
• Eyeshadows in shimmery white, bluish green, purple, indigo and pink
• Gold and black eyeliners
• Black mascara
• False eyelashes
• Gold flakes
• Dark red and magenta lipstick shades and a lip-gloss
• Makeup brushes
• Flowers to decorate your hair
So the step-by-step Mother Nature Halloween makeup tutorial is as follows:
Step 1:Like in the case of any ordinary makeup, here too you need to first create a flawless base. So wash your face and apply the base and foundation with a makeup brush for smooth results. Slightly highlight and contour your face afterwards.
Step 2:Contour your eyebrows with a light eye pencil.
Step 3:Apply primer and a base all over your lids. To the inner corner of your eye, apply a shimmery white eyeshadow with blue undertones (from Bourjois Smokey Eyes). Next to the white eyeshadow, put a little shimmery bluish green tone (Sassea from the Sleek Lagoon Palette). Now, apply a matte dark bluish green tone to the center of your lid (Orbit from the Sleek Ultra Mattes Dark Palette).

Step 4:Apply a matte purple eyeshadow to the outer V corner of the eye, blending it to the crease (Highness from the same palette). Blend the purple tone with a lighter indigo color (Night Sky from the Sleek Lagoon Palette).
Step 5:Apply a white base on your lower lid. To the inner corner of your lower lid apply a matte purple eyeshadow (Highness from the same palette). Now, use a darker purple tone to the outer part of your lower lid (from the Coastal Scents Smokey Palette).
Step 6:Take an angled brush or a liner and draw navy blue strokes on the outer part of your eye. Repeat the same step with purple, green and pink eyeshadows. As a final step, draw some strokes with gold eyeliner.
Step 7:Apply black eyeliner as close to your lash line as possible. Next, highlight your waterline with a white eye pencil. Apply black mascara and false eyelashes for a more fairy-tale like gaze!

Step 8:Using the same lash glue, stick the gold flakes above your eyebrows.
Step 9:Apply NYX Jumbo Pencil in Milk all over your lips. Using a dark red lipstick and a magenta one, create ombre lips effect. Apply a lip-gloss to the center of your lips, and then use white/ translucent shimmer over it for a frosty effect.
Step 10:Highlight your cheekbones with a white shimmery eyeshadow.
Your mesmerizing Nymph Halloween makeup look is ready! You just need to apply some flowers on your hair or wear a flowery head-crown. Don't forget about a Mother Earth appropriate costume for an utterly memorable appearance!
Makeup by Evelina Paunescu for Fashionisers.com
The runways at spring 2014 fashion week were flooded with scary, weird Halloween-ready makeup looks that remind us once again we are in October and it's high time to get ready for the so much awaited holiday. The four big fashion capitals of the world were breathing an artistic mood, sometimes fun or frightening, even weird and hard-to-understate. The spectators of the fashion shows seemed to be in a renowned theatre watching performances about forest ghosts, blood-craving vampires and trapped wild animals. If you are still looking for cool Halloween makeup ideas, draw inspiration straight from the runway, checking out these gorgeousspring 2014 runway inspired Halloween makeup looks!
Vivienne Westwood Red Label Trapped Animal Makeup for Halloween
As the famous fashion house has already got us used to, we were all expecting something eerie and bizarre from the new Vivienne Westwood Red Label spring 2014 collection. The expectations were justified! At the show, the models resembled animals "trapped in the headlights trying to flee," as the designer explained. Definitely a cool makeup idea for Halloween! You simply have to paint your face in white and splash some red and black tones over it. For a completely haunting beast-y effect, don't forget to tease your hair.
Thom Browne Insane Makeup for Halloween
If you want to look insane this Halloween, the Thom Browne nurse-and-patient makeup is right for you! The idea was to divide the models into two categories: nurses and patients, however, they all looked like insane clowns. The faces were painted all in white and the smudged bright red lipstick created a fantastic contrast. For a totally "silly" look, they were wearing wildly teased hair finished off with white hair powder.
Tsumori Chisato Geisha Makeup for Halloween
The east has always inspired fashion designers and makeup artists to create something wow-worthy and this is definitely the case with the Tsumori Chisato spring 2014 fashion show. If you have decided to be a Japaness Geisha this Halloween, get inspired from this smashing makeup look. Either leave your face neutral or go bolder and paint it in white. Draw straight eyebrows and highlight your eyes with an orange eyeshadow smudged all around. Finally, create the ultimate small pout with your lipstick and get a creative hairdo.
Givenchy Crystal-Studded Face Mask Look for Halloween
At Givenchy, models look undeniably edgy, futuristic and shiny, wearing crystal-studded face masks done by Pat McGrath. Not only the cheeks, nose and forehead were studded with crystals, but also the eyes and even the lips! To look that dramatic, you'll, however, need lots of crystal studs, patience and time, since each mask at Givenchy took about 4 hours to apply, when two people were working on each mask at a time! Moreover, each model was wearing about 1500 crystals on her face and it's definitely not jokes!
Chanel Exotic Bird Makeup for Halloween
Chanel is definitely the trustworthiest source of inspiration, when it comes to creative looks in fashion and makeup. This year, Karl Lagerfeld's colorful garments were even more highlighted by a no-less-colorful exotic bird graphic eye makeup, featuring greens, pinks, yellows and blues. You can look the exotic bird at the party, recreating this look and finding the perfect bird costume for you!
Vivienne Westwood Woodland Nymph Makeup for Halloween
The second show of Vivienne Westwood brought no less creative makeup ideas for Halloween. This time, the models were woodland nymphs or forest fairies with faces splattered with "mud." The effect was created with brown and gold paints, while the rest of the face was kept minimal. You need to style a relaxed bouffant with some flyaways around the nape, accessorized with leaf or floral head-crowns for a marvelous look.
Betsey Johnson Futuristic Fembot Makeup for Halloween
To look "totally cool and glamorous but a little bit like a robot" this Halloween, try on the Betsey Johnson futuristic fembot-resembling makeup look. You'll need to use a silver tone with a metal chrome finish both on your lips and eyes, while your cheeks should be painted in cheeky pink. As a final touch, get a wig like those powdery pink ones the models were wearing at BJ.
Comme des Garcons Abstract Edgy Makeup for Halloween
In case you aren't good at applying makeup professionally, yet you strive to have an original look at the Halloween party, you may get inspired from the Comme des Garcons spring 2014 show. Here, very little is required. You need simply to create a luminous pale makeup base on your face, leave your eyes neutral and smudge irregularly some black or any deep-dark lipstick shade on your pout. To have a totally abstract look, try to recreate those interesting updos the models were wearing!
Gareth Pugh Brow Plate Beauty for Halloween
It's no news that with every season, thick, bushy eyebrows become more and more popular lately, and Gareth Pugh decided to raise the bar this year. At the show, the models came out completely bare-faced with massive colorful eyebrow plates being the focus! This is, of course, an absolutely unique idea for standing out even at the Halloween party!
Ground Zero Futuristic Geisha Makeup for Halloween
If the Geisha makeup looks a bit traditional for you, you may go a bit edgier and more creative trying the one spotted at Ground Zero. Here, the models were wearing white greasepaint on their faces painted in an asymmetrical, graphical manner. Using the same graphic technique, you need to highlight your one eye area or your both eyes with a bright color. As a final touch, apply a deep red lipstick and create a sleek ponytail.
Yohji Yamamoto Candy Girl Beauty for Halloween
At Yohji Yamamoto, some models came out wearing a night makeup look, while other sported a day one. For the former case, you need to paint your brows in black, while for the latter one, go for white eyebrows. Styling childlike ponytails accessorized with neon bands, you are sure to look like a modern candy girl at the Halloween party!
Mark Fast Bold Gothic Makeup for Halloween
One of the classic Halloween makeup looks is the gothic one. Get inspired from the Mark Fast spring 2014 fashion show, create a pale face and wear a black or deep-dark lipstick shade. Finally, tease your hair (preferably black, or you can wear a black wig) and you're done!
While the spring 2014 runway makeup looks can serve a fantastic source of inspiration for stylish Halloween makeup looks to try this fall, you can always check outHalloween makeup tutorials, if you are craving for something different than the ones enumerated above!
Photos courtesy of Stylebistro
Halloween can be rightly considered the spookiest holiday of the year and this is not because it's terrible and boring, but because your Halloween makeup and costume should scare everyone around! Whoever you choose to be – a seductive vampire or a witch from the famous cartoons, a creepy doll from horror movies or a glamorous zombie girl, your main task is to create a unique, memorable look that will both surprise and frighten your friends. In case you can't find your inspiration in the parade of Halloween makeup ideas, we come up with theMonster High makeup tutorial for Halloweenthat is sure to take your breath away!
How to Do Monster High Halloween Makeup
For the Monster High doll makeup, you'll need the following products:
• High coverage pale foundation, concealer
• Glue stick
• Brow wax
• Eyeshadows in taupe, dark brown, black, navy blue, light blue, purple
• Black eye pencil
• Magenta lipstick
• Paper napkins
• Tweezers and makeup brushes
And the steps are as follows:
Step 1:Apply a high coverage pale foundation all over your face, after you have used some base first. Contour your face with a matte taupe eyeshadow.
Step 2:If you don't have extra-long eyebrows, cover the ends of your brows with a glue stick. Then, apply concealer over it. Using a brow wax, draw the new, longer brows lifting the ends of your natural eyebrows slightly. Over the brow wax, apply a dark eyeshadow to make the final look more natural.
Step 3:Apply a navy blue base all over your eyelid and under your eyes, creating a circular shape (E.L.F. Jumbo Pencil in Like a Boss). Blend the edges well. Next, apply a black eyeshadow all around your eyes. Blend the black color with a navy blue eyeshadow. Next, blend the navy blue color with a matte blue eyeshadow, which already needs to be blended with a light blue one to the edges of the circle you have created. All the eyeshadows used are from the Coastal Scents Smokey palette.

Step 4:At the end of your eyebrows draw some pattern lines, like the ones in the images. With a black pencil draw dots around the blue circle you have created.
Step 5:Paint the tip of your nose with a black pencil or a black eyeshadow.
Step 6:Apply a magenta lipstick (Flormar Longwearing Lipstick L 34). Contour your lips with black eyeliner. Draw fake strokes at the corner of your lips with the same black liner.
Step 7:Rip thin strips from a paper napkin. Then, apply some lash glue on your skin, on the edges of the black lines that you have drawn around your lips. Glue the paper strips to your skin. Wet them with water using your fingers. Repeat this process a few times. You have to do the same process both on the upper and lower parts of the black contours. Now, take the tweezers and pull up the inner edges of the fake wound for a more authentic look. Cover the entire area with a concealer and apply brown, purple and taupe eyeshadows with a blending brush. This will create a bruise effect.

Step 8:Next, inside the fake wound apply black eyeshadow to the edges and some red and wine lipstick colors.
Step 9:With black eyeliner draw a spider web on your forehead and you are done!
The best thing about this Monster High makeup is that it's both edgy and sophisticated, ideal for a delicate feminine Halloween look! In case you want to try something other than this look, you can check out the Creepy Doll makeup tutorial or just go for the classic Candy Corn makeup look!
Makeup by Evelina Paunescu for Fashionisers.com
When it comes toHalloween makeup, there are absolutely no restrictions, as after all this is the only day of the entire year, when you can definitely allow yourself wearing a fake mask, breaking the so-much-important makeup rules, appearing too flashy and trying on an image that is totally in contradiction to your actual nature. Think as bold, as scary and as bright as possible, since this is the best holiday of the year to go wild with makeup and fashion and have a blast!
To create a dramatic femme-fatale look, you'll need lots of imagination, time and funds to buy the necessary high-quality makeup products and turn yourself into an MUA for a day. If you are looking for the bestHalloween makeup ideas for women, you have come to the right place for inspiration! Therefore, have a nosey at these stunning makeup looks for Halloween and determine who you want to be this year!
Sugar Skull Makeup for Halloween
Perhaps one of the most traditional, yet totally creative and cool Halloween makeup looks is the sugar skull makeup. The best thing about sugar skull makeup is that there is no limit in fantasy. You just have to take your favorite colors and try to create a unique look.
To do a sugar skull makeup, you need to first apply a moisturizer or a makeup base on your fresh face. Then apply a high definition foundation, using more product than usually. Blend it well, making sure you apply a little bit of the product on your neck too for a uniform look. Then, you should apply white greasepaint all over your face. You can combine it with some other color too, depending on the look you want to create.
Apply a white powder over this, as you are done. Emphasize your cheekbones with the color you like. Start drawing fake eyes and paint them in your favorite colors. Apply the lipstick going out your lips line for a dramatic look. Start drawing lines all around your lips and on them. You may draw interesting patterns on your face or experiment with rhinestones for a glam look.
Geisha Makeup for Halloween
Why not turn yourself into an Asian woman on this day, doing a Geisha makeup? The most important tip here to stick to is using white greasepaint all over you face. Then you need to draw fake eyebrows, either rounded or edgy and straight. Create an extra-small pout with a red or crimson shade (you may try any other color you like). You can apply false eyelashes and some eyeshadow colors for a more dramatic look. Finally, don't forget about a creative updo and your high-end shiny kimono!
Indian Makeup for Halloween
If you love the east and want to try something other than the Geisha look, you can be an Indian woman! Here, you have to options: either become a traditional American Indian or if you love more eye-catching looks, turn yourself into a woman from Delhi! For the first look, you simply have to create a luscious makeup with winged eyeliner and red lips and get a feathered headband! As for the second Indian makeup look, you should be as daring as possible, applying bright, shimmering eyeshadow hues, sculpting your face perfectly and using a bright lipstick. Don't forget about a bindi – the red small dot applied on the forehead!
Forest Fairy Makeup for Halloween
If you give more preference to the good rather than the evil, you may sport the image of a forest fairy on this holiday. Take bright eyeshadow tones and smudge all your eyes with them, going out of your lid lines and creating kind of a smokey look. You can even sculpt your face with bright eyeshadows.
Video: Forest Fairy Makeup Tutorial | HALLOWEEN SERIES
Forest Fairy Makeup for Halloween images
2019 year - Forest Fairy Makeup for Halloween pictures
Forest Fairy Makeup for Halloween recommend photo
Forest Fairy Makeup for Halloween pictures
Forest Fairy Makeup for Halloween new foto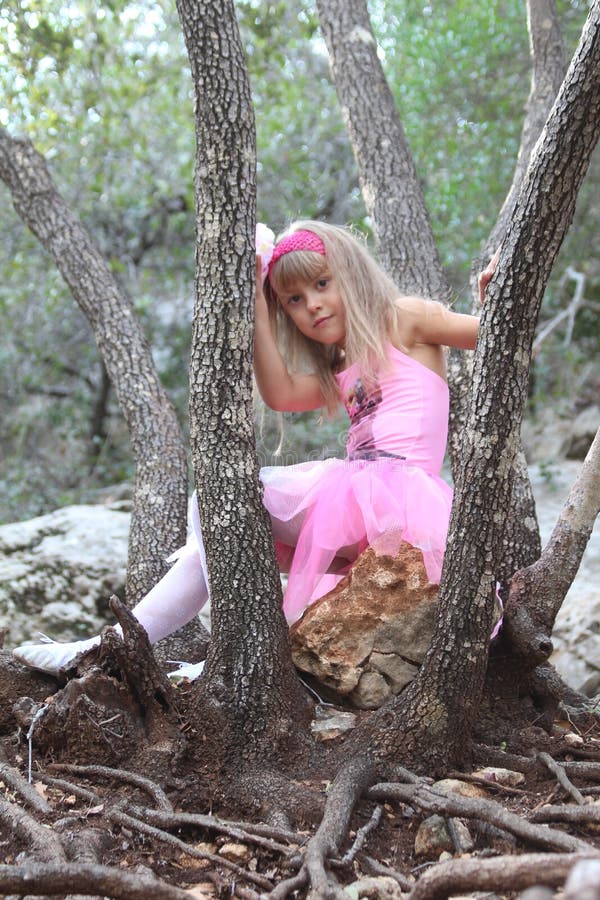 foto Forest Fairy Makeup for Halloween
Watch Forest Fairy Makeup for Halloween video
Discussion on this topic: Forest Fairy Makeup for Halloween, forest-fairy-makeup-for-halloween/ , forest-fairy-makeup-for-halloween/
Related News
5 Florist Secrets To Get More For Your Money With Flowers
Lamb Chops and Lemony Couscous Salad
How to Raise a Dog
10 Easy (And Healthy) Pack Lunch Ideas
How to Make a Fairy House in the Woods
The Lexus LFA Is Appreciating At The Same Rate As Australian Houses... Look Heres Two For Sale
Its Official: California Has Become the First State to Ban Sales From Puppy Mills
A Trump supporter left his waitress a 450 tip
How to wear beige color
How to Find a Buyer for Your Annuity
Quick HIIT Workout Video
How to Expand Your Bag Space in Elder Scrolls Online
How to Decide What to Do With Your Life
Date: 15.12.2018, 11:27 / Views: 44565
---